Version 0.07 has resolved an issue with the resolution. Instead of 64 x 64 the game was actually giving me 63 x 63 and an extra half pixel around the entire border for some reason. It added up to 64 x 64, but the way it displayed was not centered correctly.
To address this, I added a small border around the game window, making the visible game window exactly 64 x 64.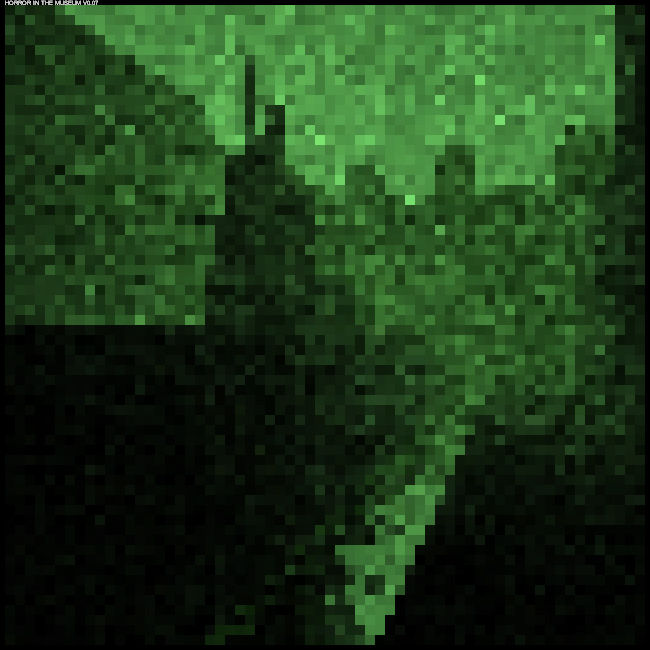 Another addition is the resizable window. If you move your mouse to the border of the game window (the outside border, not the black inner border mentioned above), you can drag and resize the window to any dimension. It will retain the 64 x 64 limit, but those pixels will stretch if you do not make the window square.
Also, I will make sure this is okay for the game jam, but you can currently view the game at full resolution by pressing tab.

Finally, I updated the movement on the "Museum Guide" so that it behaves a bit more unpredictably.

Files
Horror in the Museum v0.07.zip
7 MB
77 days ago